Building Dilapidation Surveyors Malaysia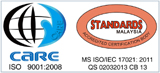 MS ISO 9001:2015 Certified (Cert No. 514232Q) - View Cert



The Royal Institution of Surveyors Malaysia (RISM)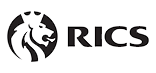 Royal Institution of Chartered Surveyors (RICS), UK



Chartered Association of Building Engineers (CABE), UK

Head Office:
No. A-1-23 & A-1-24, Block A, Kompleks Suria Kinrara, Persiaran Kinrara, Taman Kinrara Seksyen 3, 47180 Puchong, Selangor, Malaysia.
Tel: 03-80790551 / 03-80790406
H/p: 012-3978222
Fax: 03-80790552
admin@p-consurvey.com
Branch Office:
B-05-08, IOI Boulevard, Pusat Bandar Puchong, 47170 Puchong, Selangor, Malaysia.
Tel: 03-80824820
Fax: 03-80824825
admin@p-consurvey.com
Johor Office:
No. 62B, Jln Sutera Tanjung 8/3, Tmn Sutrera Utama, 81300 Skudai, Johor, Malaysia.
H/p: 012-2353468 (Sr. Teng)/
017-4156504 (Mr. Nelson)
Tel: 07-2305582
Fax: 07-5581152
www.copysneakers.com jb@p-consurvey.com

About Us
P-CON Building Surveyors Sdn. Bhd. is a professional consulting firm based in Malaysia. Operating as a building surveyor for all types of residential and commercial buildings, we provide independent building survey or dilapidation survey services for building owners, building buyers, tenants as well as contractors and developers.
The directors of the company are the Members of The Royal Institution of Surveyors, Malaysia (RISM). The RISM is the professional institution representing the surveying profession in Malaysia. It is only Surveyors who have acquired a practical knowledge of surveying and reached the recognized standards of academic and professional competency that are admitted to the RISM.
The directors are also the Members of The Association of Building Engineers (ABE), and the Incorporated Member of The Chartered Institute of Building (CIOB), United Kingdom. ABE and CIOB are known as the professional bodies for those specializing in the technology of building.
The company is bound by and operates according to the Code of Professional Conduct of the Associations, including the rules from the local Professional Institutions requiring the surveyors to conduct their operations with the high level of professional skill, knowledge, integrity and professionalism.
Our independent building survey services including dilapidation surveys (or pre construction condition survey & post-construction condition surveys), building condition surveys, building defects surveys, pre-purchase surveys/ due diligence surveys or pre-acquisition surveys , property damage surveys, etc.
P-CON Building Surveyors Sdn. Bhd. will act at all times in a professional manner giving due consideration, not only to the instructions and requirements of the client or employer, but also to the interests of the community at large.